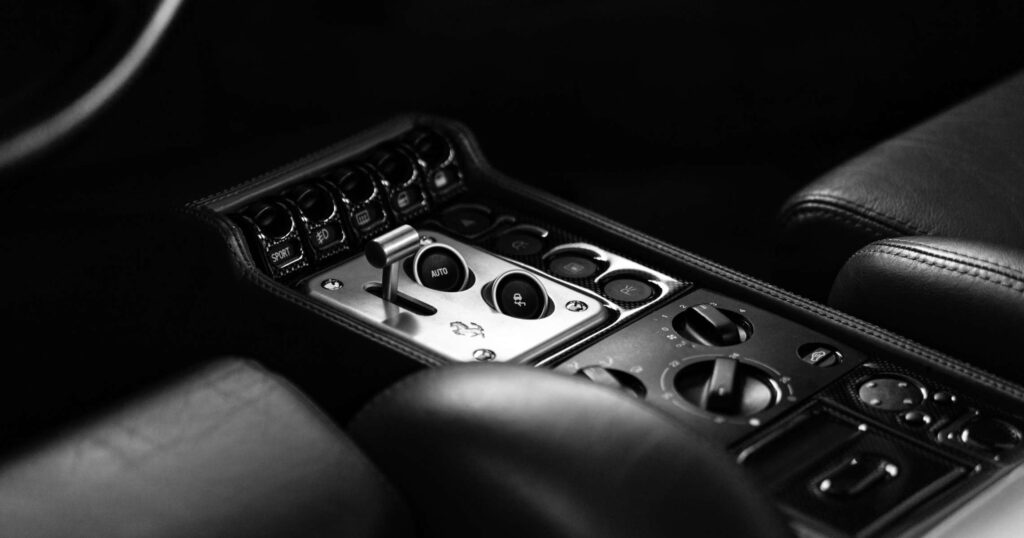 Ferrari 355 F1 Berlinetta, all black. This was the first ever road car to be equipped with the innovative F1-style gearbox management system, available on all three versions: berlinetta, GTS and spider. Derived directly from Formula 1, where it made its debut in 1989 winning the Brazilian Grand Prix, the electro-hydraulic system was operated by paddles behind the steering wheel using the F355's conventional 6-speed manual gearbox.
The Design. In the case of the Pininfarina-designed 355 F1, the fusion of familiar elements with more powerfully innovative ones resulted in a truly unprecedented car that guaranteed the same signature Ferrari emotions as ever. The 355 F1 was a masterful piece of engineering as its 109 hp/litre specific power output attests. The latter value and its impressive torque were achieved by adopting a new five-valve cylinder head.
In Details.
The car's 3496 cc engine punched out 380 hp. Its blistering performance figures were the result of aerodynamic honing that focused specifically on the underbody. With respect to the F355, the 355 F1 had an F1-style gearbox management system. Just like the one used for the single-seater, the electro-hydraulic system controlled the manual gearbox using sophisticated software. It was itself operated via two paddles, one on each side of the steering wheel, which meant that the driver did not have to take his hands off the steering wheel whilst changing gears either.
FERRARI F355
F1 BERLINETTA